Live Well, Excellent Macedonia.
In the heart of Macedonia you can find a hospitable, green land bathing in sunlight.
You can taste excellent Greek wines and Mediterranean cuisine dishes. You can rest your body and mind and listen to stories about ancient and more recent civilisations. Aristotle the philosopher was born here and one of his famous maxims is about people living together: "Although the polis comes into being for the sake of living, it exists for the sake of living well". We are inviting you to enjoy living well, appreciate the good life during of your holidays here.
Wine Itineraries.
In early antiquity Greeks deified Dionysus, the god of wine, which was considered a work of art. They knew very well the significance of the right climatic condition for viticulture, the care of grape harvesting and the secrets for a tasty wine. This ancient tradition has never been interrupted and those continuing it are scattered in the vineyards of Central Macedonia, producing excellent wines, which you can enjoy at restaurants or – even better – taste at a winery where you can also see how they are produced.Visit the wineries of Naoussa, which produce dark red wines with an aggressive, fruity taste produced by the typical local Xinomavro grape. Wine and tsipouro (distilled spirit) making also has a long tradition in Goumenissa, Yannitsa and Halkidiki, where some of the major wineries of the country are found. Taste organic wine and take back one of the bottles from Appellation of Controlled Origin zones, for a unique palate experience.
The Sweets Of Macedonia.
Try the excellent halva of Macedonia and the syrupy stuffed pastry sweets of Thessaloniki that originate from the East.

At Serres you can find wonderful bougatsa pastry and akanes, a sweet made with butter and almonds, and Veroia is famous for its syrupy, sponge-cake like ravani.
Central Macedonia is a fertile land with ample fresh fruit, which is turned into wonderful marmalades, compotes and preserves [spoon sweets], as those found in Goumenissa. Try them with cool, fresh-tasting Greek yoghurt for a wonderful, light and healthy sweet dish at breakfast or a snack between meals.

Unpolluted surroundings, good weather and lush vegetation mean numerous hives and excellent honey! You can find it in Sithonia, Halkidiki and many other parts of Macedonia.
The Cuisine Of Macedonia.
Virgin olive oil, healthy vegetables, wholesome cereals and fresh Aegean Sea fish are the ingredients of the Mediterranean diet and the recipes of Central Macedonia. In Thessaloniki, at the small taverns on the shores of Thermaikos Gulf, visitors can enjoy mussel pilaf, fried calamari and grilled sardines, or tzigerosarmas and gardoumba, local delicacies made with offal meat. After all night clubbing and dancing at the local bouzouki places, you can taste the famous 'patsa' soup made with pig's trotters and tripe at the all night restaurants, specifically for those who stay up late.

In Thessaloniki, Imathia, Pella and Kilkis, there are also delicacies of Pontos cuisine [Black Sea refugees' dishes], such as pirozhki, peynirli, sorva yoghurt soup, and otia [ear-shaped doughnuts]. In the mountainous areas of Central Macedonia visitors enjoy meat barbecued over charcoal and you can try game, goat kid, wild boar and buffalo meat served with vegetables and rice. Halkidiki is also a place to enjoy lobster pasta dishes, sword fish and golden sea bream. You can also ask for 'liokafta' [sunburnt) fish, which has been cured in the sun covered in salt and pepper.

Climbing Mt. Olympus or trekking in the Enipeus' River Gorge works up visitors' appetites and that is why the restaurants and tsipouro-serving taverns of Pieria are a stone's throw away from the foot of the mountain.

Try local pies made with wholesome ingredients and hand-made phyllo pastry, organic meat from local animal farmers, cooked expertly at traditional grill houses or fish and tsipouro (distilled spirit) at the fish taverns on Katerini and Litochoro shores.
Relaxation And Well-Being.
Refresh your body and mind at the Byzantine spa of Langadas and Apollonia, not far from Thessaloniki city centre. At Loutraki, Almopia, you can swim in the warm waterfalls in the deep green forest. On the lush slopes of Mt. Beles there are the warm springs of Sidirokastro, known since antiquity for their therapeutic properties.At Angistro, Serres, you can relax at the steam bath and the Byzantine baths, which have been in operation since 1100 A.D, while at Pikrolimni [Bitter Lake], Kilkis, you can enjoy a natural clay treatment. Combine the beneficial properties of the warm springs with massage and facial treatment, aromatherapy, thalassotherapy, etc, which are provided at the modern spa facilities of all luxury hotels of Central Macedonia. Besides myoskeletal, skin and pathologic condition treatment, the general sense of well-being offered at warm springs and spa centres and the healthcare of the city are exemplary. Thessaloniki has the largest University Medicine School in Greece, numerous Medical Centres, internationally acclaimed physicians and pioneering research programmes – it is a truly worthy medical destination for all.
Culture In Macedonia.
Central Macedonia has a wealth of traditional customs and major cultural festivals that turn the region into an international hub where artists meet. Attend the International Film and Documentary Festival of Thessaloniki, the Biennale of Contemporary Art and Photography and watch drama performances at the city theatres. Watch award-winning digital films at Naoussa Cinema Festival and the shows offered by artists participating in the International Puppet and Pantomime Festival of Kilkis.In Halkidiki and the shores of Mt. Olympus you can listen to beautiful music at the various summer festivals and have fun at the folk feasts, while at Goumenissa you can enjoy the famous Chalkina Brass Orchestra of folk musicians, who have become known for their characteristic sound within and beyond Greek territory.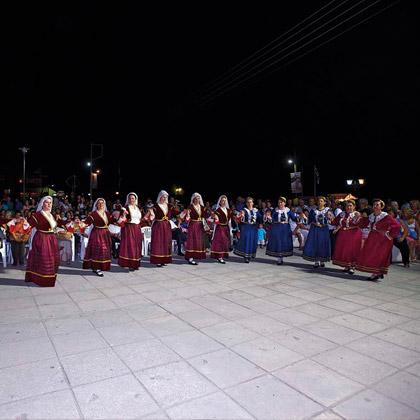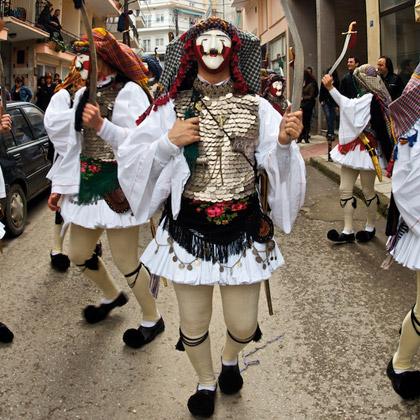 Book a Ride Today
Give us a call to schedule your next ride